James is so proud to have been featured in the Times Advocate this week, he carries the paper around with him everywhere he goes and flashes the article at anyone and everyone he sees.
This two page article titled "Like a Phoenix, glass blower James Stone has risen from the ashes" written by David Ross captures not only James journey to become a glass blower but the struggle to reopen after the fire that closed his studio back in April of 2017.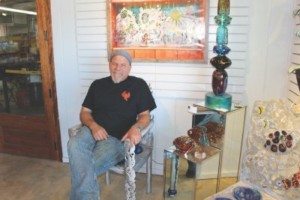 Please read the paper, share the story and visit our new studio.