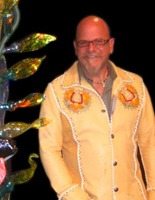 James' process of combining glass and metal produces spectacular results in sculpture, fountains, furniture, gates, room dividers, privacy screens and more. Visit our studio gallery to see and touch James' work, giving you a true sense of quality, scale and design. If you don't see what you want, we welcome the opportunity to create for you.

James will guide you in designing your work of art: you may choose to visit our studio gallery, or have James offer consultation in your home. He will listen to your vision, take in your sense of style, assess your space, and propose options.
As every individual is unique each commission is unique, our aim is to design and create art that will touch your inner spirit, bringing you peace, love and happiness.
If you are interested in custom design please contact us.
Get to know the artist: James Stone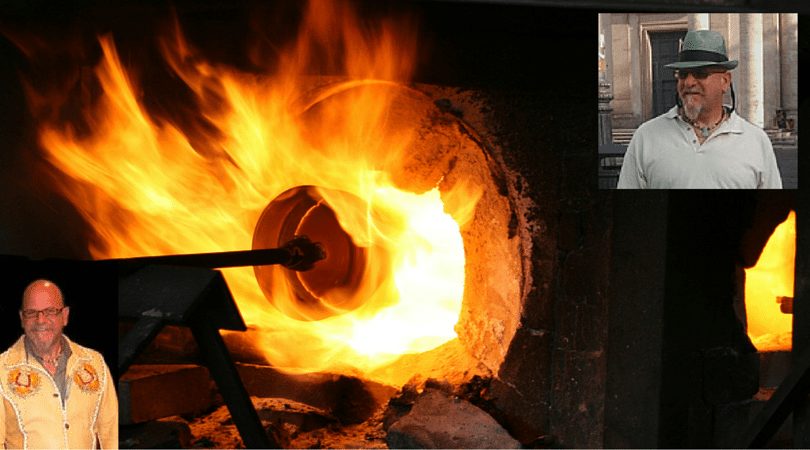 What inspired you to work in glass? What do you like most about it?
The quality of the color and manipulating colored light was my first attraction, at age 12. I very quickly became addicted to the tactile and sensual quality of the material. Working in front of the flame is also downright addictive. I love the fire. At age 13, I set my desk on fire in the school and almost burned down the school.
What are your favorite types of pieces to produce?
I love it all. Every time I pick up the pipe and dip it into the hot gooey stuff, it is a new experience. Even when I mold, blow or make multiples, every piece is a different ride. I enjoy making "hollowware," blown vessels of every type. I especially like drinkware. But I have spent many years as a hot glass sculpture making all kinds of creatures. I like the process of adding colored bits of hot glass to whatever I am working on. There is something very magical about taking a molten bit of glass, sticking it on to whatever you are making and knowing that you have about 10 seconds to do whatever you have to do before it becomes cold and too hard to work.
Many of your pieces feature sea creatures. Is there a certain fish, fauna or flora you enjoy most?
Well, I love fish and turtles. Making those pieces requires fairly developed skills and lots of hot bits. Plus, those shapes lend themselves nicely to the way the glass moves. I am looking forward to teaching myself how to make dragons this year and adding some manta rays to my repertoire.